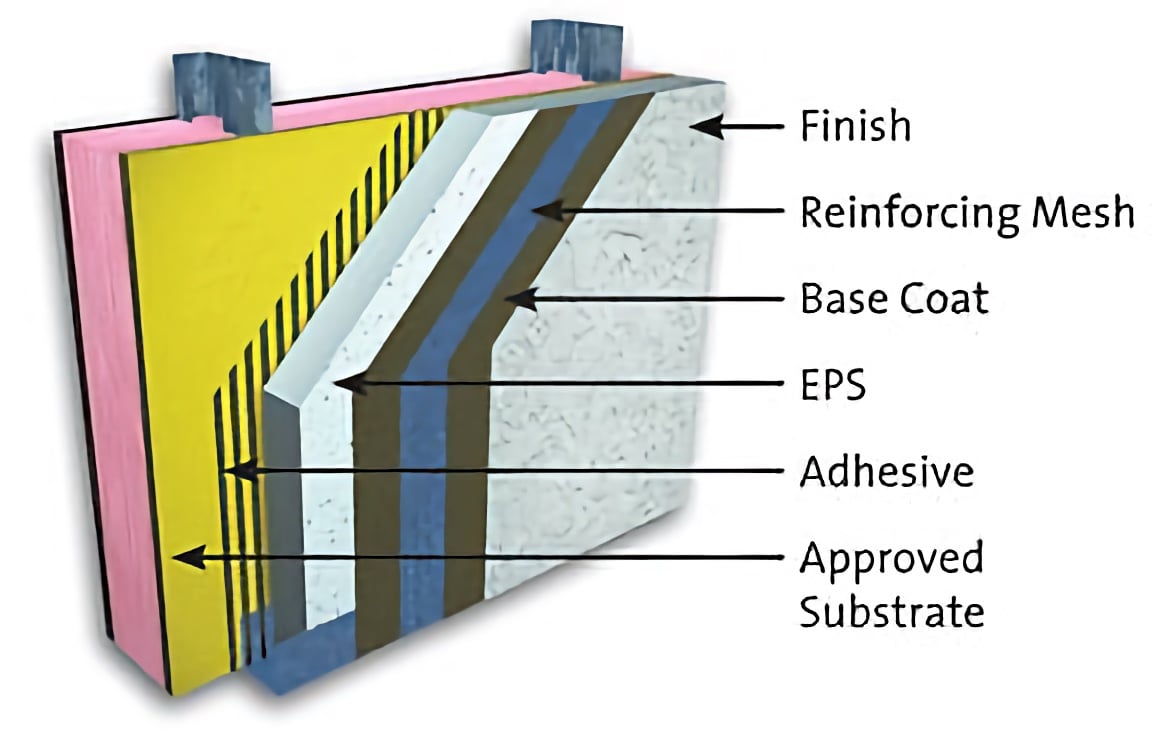 Exterior Insulation & Finish System (EIFS) Panels
EIFS finishes (synthetic stucco over a Portland cement base coat) are popular throughout the United States. There are a number of manufacturers of the coatings that can be found in our Directories/Resource section. EPS (expanded polystyrene) panels are the most commonly used insulation substrate for the system. Typically used in 24" x 48" sections 1" to 1-1/2" thick, there are many other available options. Thicker or tapered panels are used for accents and parapets. Custom shapes are used for window and door trim and framing around signage.
Have questions about construction panels?
Call us today and speak with an expert foam associate at Universal Foam Products. We will provide you with a FREE quote and answer any questions you have about selecting the proper EPS or STYROFOAM Brand Foam product for your construction project.
Call (410) 5-8300 or send us an email at sales@univfoam.com.